The operating room
The mission of the Center Clinic in Tunisia is to provide an optimal framework for any type of intervention. For this reason, the operating room occupies a central place in the architecture of the establishment.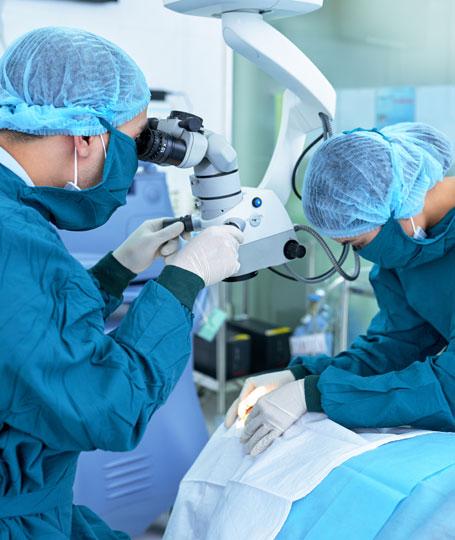 The clinic has 6 highly equipped operating rooms:
A room, on the second floor, adjacent to the delivery rooms, which allows for Caesarean operations to be performed within seconds of the detection of pain during a vaginal delivery.
A septic and proctology room.
Three aseptic rooms: one for digestive surgery, one for orthopedic surgery and neurosurgery and one for ENT and ophthalmologic surgery.
Two excellent laparoscopic surgery columns with cameras
Specialists equipped with built-in cameras for video transmission
An excellent complete arthroscopy column
Two surgical hoops
A microscope for ENT surgery and a zeiss microscope for ophthalmologic surgery
A stellaris pc500 phacometer
A craniotome for neurosurgery
Surveillance scopes and other necessary equipment
Thoracic surgery
Cardiac surgery
Digestive surgery: for procedures performed on the digestive system targeting the esophagus, stomach, and intestines...
Neurosurgery: surgical specialty that consists of diagnosing and treating pathologies of the nervous system
Orthopaedic surgery: for the treatment of diseases, traumas and deformities of the musculoskeletal system
Urological surgery: treats diseases of the ducts through which urine passes
ENT and ophthalmic surgery
Maxillofacial surgery: treating pathologies of the oral cavity and face
Aesthetic plastic and reconstructive surgery
Gynaecological-obstetric surgery: specialty of surgery with an interest in women
Carcinological surgery