Adult resuscitation
Adult resuscitation service, the Centre's Clinic
The resuscitation department of the Center's Clinic provides patients with a professor (former head of department), a university hospital assistant and a specialist doctor...
The resuscitation department of the center's clinic is equipped with high quality equipment of CE standard.
Four medical-surgical adult resuscitation beds
Four resuscitation beds for cardiac surgery
 
All our respirators and scopes are branded DRAGER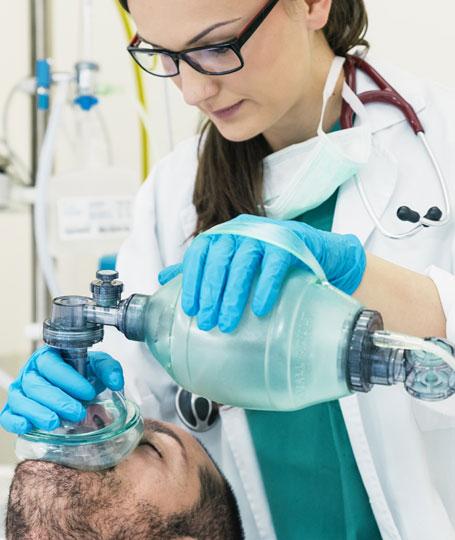 In healthcare facilities, air treatment in high-risk areas, particularly operating theatres and intensive care units, for bio-contamination aims to meet three objectives:
To guarantee hygiene and avoid the risk of nosocomial infections in operating theaters while providing a comfortable working environment for the surgical team
Reducing energy consumption
Ensuring a better filling rate in operating rooms

The air in the Center Clinic's resuscitation unit is treated by an international standard (EEC) air handling unit.
This department has an air handling unit that provides sterile air.
Visits are allowed from 10am to 12pm and from 2pm to 6pm.
The visit takes place in a corridor and through a glass window.
Visits will only be allowed to one person at a time.
The visit may be temporarily prohibited by the resuscitation doctor.