Infrastructure
Welcome to the Clinique du Centre 
The clinic has a covered area of 8500 m2 and consists of 6 floors :
Basement
The kitchen: the kitchen staff  do everything possible to make your meals special moments where flavors and qualities are the rule.
The type of diet is determined by the care team (salt-free, fat-free, diabetic, moderate texture, ...).
 
Ground floor
Two visitors lounges.
An emergency service with an examination room, a treatment room, a plaster room and a recovery room.
An outpatient hospital service with 6 beds.
 
1st floor
39 rooms including 2 Deluxe rooms and 17 Premium Deluxe rooms.
 
2nd floor
A maternity ward with 2 delivery rooms equipped with electrically adjusted beds, a caesarean section room and 10 rooms including 1 Deluxe room.
A pediatric service with 5 rooms including a VIP room and a neonatal and pediatric intensive care unit with high quality equipment.
 
3rd floor
Operating room.
3 aseptic rooms and a septic room.
8 intensive care beds.
 
4th floor
Interventional Cardiology Unit ; an Endoscopy Unit; an Extracorporeal Lithotripsy Unit.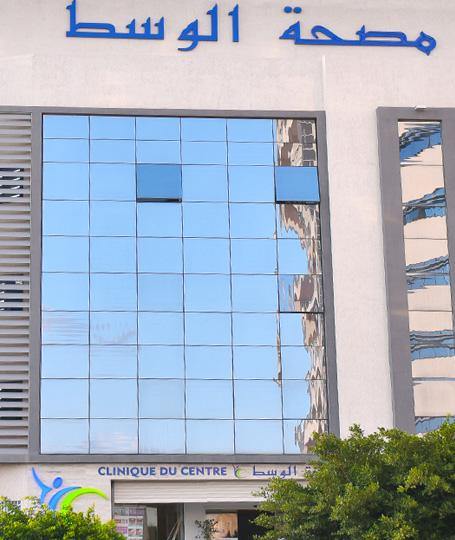 All the rooms of the Clinic have been arranged with a concern for comfort, aesthetics and hygiene.