Cardiovascular catheterization
Cardiac catheterization Tunisia
Cardiac catheterization in Tunisia consists in the introduction of a catheter in the peripheral arteries or veins towards the cardiac cavities, the pulmonary artery and the coronary arteries (the small arteries on the surface of the heart that irrigate the cardiac muscle).
Cardiac catheterization can be used to perform a variety of tests:
Angiography
Intravascular ultrasound
Cardiac output measurement
Shunt detection and quantification
Endomyocardial biopsy
Measurements of myocardial metabolism
 
This review is carried out with the aim of: 
Establishing and evaluating the presence of heart disease such as narrowing of the coronary arteries, valve disease or problems with the aorta.
Evaluate the heart muscle and the heart's contraction function.
Determine the need for further treatment (dilation or bypass).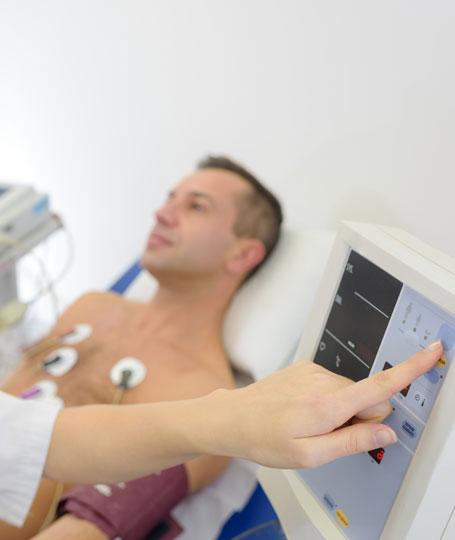 The patient must fast for 4 to 6 hours before the cardiac catheterization. Most patients do not need to be hospitalized the night before, unless a therapeutic procedure is also performed.